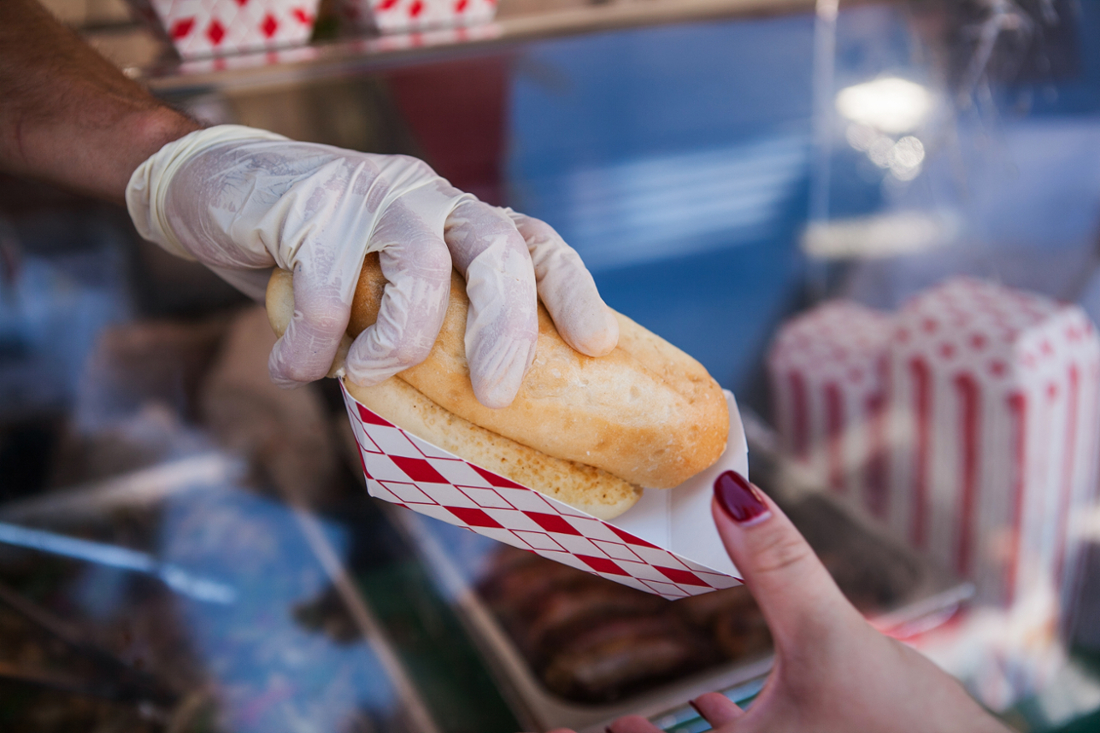 Temporary food permits are necessary for the university to understand 1) what food is being served, 2) how the food is/was being prepared, and 3) the conditions under which the food is being provided. The university requires permits to track food that was cooked and served in the event of reported food-related illness and to ensure the safety of our campus community. A temporary food permit is only valid for a specific event date, at a site-specific location. 
Applicant must apply for a temporary food permit at least 7 business days prior to the event. Please note, no food preparation or cooking is allowed at home.
Registered Campus Organizations (RCOs)
The following guidelines will help determine if a temporary food permit is required:
For all events where only RCO members are in attendance, temporary food permits are NOT REQUIRED.
For events serving permit exempt non-perishable foods*, where only non-RCO members are in attendance, temporary food permits are NOT REQUIRED.
For events serving food, where any non-RCO members are in attendance, temporary food permits ARE REQUIRED. This includes fundraising efforts on Ring Road.
Please Note: Per California Retail Food Code, all temporary food facilities shall have some form of overhead protection. For example, a solid roof construction or a canopy.
 You may provide permit exempt non-perishable food as described below:
| Food Items | Description |
| --- | --- |
| Beverages, commercially bottled and sealed | Commercially bottled and sealed fruit juices, energy drinks, and items with a label indicating "refrigerate after opening". |
| Commercially prepackaged snack food | Commercially prepackaged snack food that do not require refrigeration such as potato chips, pretzels, candy, dried fruit, nut mixes, tortilla chips, and energy/granola bars. |
| Coffee, commercial tea bags | Regular coffee or hot water and commercial tea bags. |
| Prepackaged baked products (without meat, creams, custard, fillings, or an ingredient that requires refrigeration) | Items must be prepackaged in individual servings. |
For more information about food handling, please review the Safe Food Handling Guidance.
Important: A temporary food permit is REQUIRED for all other foods and food categories NOT listed in the tables above. If after reviewing these guidelines, an applicant is still unsure if they need a temporary food permit please contact EHS at 949-824-6200 or via e-mail at safety@uci.edu prior to submitting the permit application.
Permit Application Instructions
Note: Applicants, please ensure a reservation has been made with Student Center & Event Services (or another campus Scheduling Office/Venue) prior to submitting the temporary food permit application.
Any RCO planning to serve food in that academic year, and their authorized signers as identified in the registration process through the Office of Campus Organizations ARE REQUIRED to take the UCLC Food Safety training class prior to submitting a permit request application. We recommend that you have more than one person trained from your group. A trained individual must be present during the entire time that food or beverages are prepared, served, and/or sold. The Food Safety training shall be completed each academic year and prior to the first event at which food is served. The training is valid for the academic year (July 1 - June 30).

Food Safety training is found on the UC Learning Center, key search word: Food Safety
To take the training on the UC Learning Center, you will need to request access. Choose "Student and Affiliate Access Request", which is on the upper right. It will take 72 hours to process your request.



After your training is complete, EHS will be notified that you have taken the required training and you may apply for a temporary food permit.
A permit application must be submitted at least 7 full business days (Monday through Friday) before the event date.
The temporary food permit is valid for the specified event date.
The requestor name and email address should be entered, as well as the name and email address of the RCO on the permit application.
Once the application is submitted, EH&S will provide an email with further instructions.
Please note: Temporary food facilities are subject to inspection by the UCI Office of Environmental Health & Safety. Permits may be DENIED if the event/menu information is incomplete or if the application date is less than 7 business days (Monday through Friday) from the event start date.
---
Catering
Catering, by definition, is the hiring of a restaurateur to prepare and deliver the menu items to the event on campus property. Catering does not include ordering food and/or beverages and picking it up at the establishment. If you choose to use a caterer, you are required to use an approved campus caterer. For a list of approved off-campus caterers, please visit the UCI Hospitality & Dining website: Off-Campus Caterers. Caterers should remember to follow the 4-hour rule as specified in the Safe Food Handling Guidance. Per University Policies and Procedures Section 900-16, C-5, caterers may not sell or offer food for sale on campus.
For events where a UCI department or service unit is partnering with a RCO, please contact EHS at 949-824-6200 for guidance.