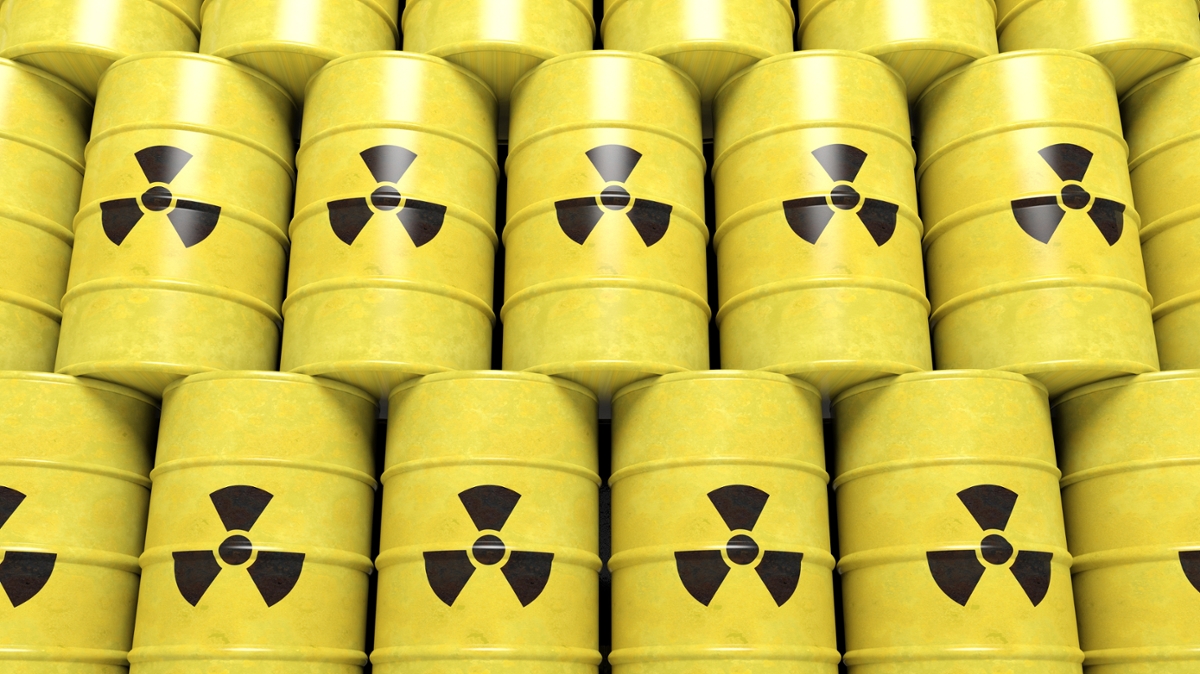 Radioactive Waste Segregation
STEP 1
Segregate radioisotopes by waste type:

Solid Waste - lab debris (paper, etc.), disposable gloves, plastic pigs
Non-hazardous Liquid Waste - buffers, aqueous liquids with a pH between 7 and 11
Hazardous Liquid Waste - flammable, corrosive, toxic, etc.
Liquid Scintillation Cocktail - vials containing scintillation cocktail
Sharps - needles, razor blades
Bio-hazardous Waste - animal carcasses or tissue
Lead - pigs, bricks, foil

NOTE: Recycle your lead containers and lead foil for FREE! DO NOT place your lead containers and lead foil into your dry radioactive waste containers. Simply call EHS at 949-824-6200 to have your lead containers and lead foil picked up at no charge to you.
STEP 2
Within each waste type, segregate radioisotopes by half-life:

< 15 days (such as 32P and 111In)
15 - 28 days (such as 33P and 51Cr)
29 - 60 days (such as 59Fe and 125I)
61 - 90 days (such as 35S)
90 days (such as 3H, 14C, 57Co, 22Na, 45Ca)
---
Radioactive Waste Labeling And Storage
Use labels and containers provided by EHS for labeling and storage of radioactive waste. Call EHS at 824-4862 to request empty containers and labels.
Always place liquid container in secondary containment to adequately contain all of the contents of the container/spilled materials.
Mark storage areas with " Caution Radioactive Material" signs that include the magenta trefoil radiation symbol.
Keep containers closed when not in use.
Do not dump it down the drain!
Do not dispose of radioactive materials/waste via sinks or trashcans.
Do not intentionally evaporate radioactive materials/waste.